OUR DREAM
私達の夢。
If you think of it as waste - it may hurt the world.
If you think of it as a treasure - it may change the world.
Our mission is to transform waste all over the world into treasures through fashion design.

あなたがそれをガラクタだと思えば、それは世界を滅ぼすかもしれない。
あなたがそれを宝だと思えば、それは世界を変えるかもしれない。
私達の夢は世界中のガラクタをクリエイティブの力で宝に変えることです。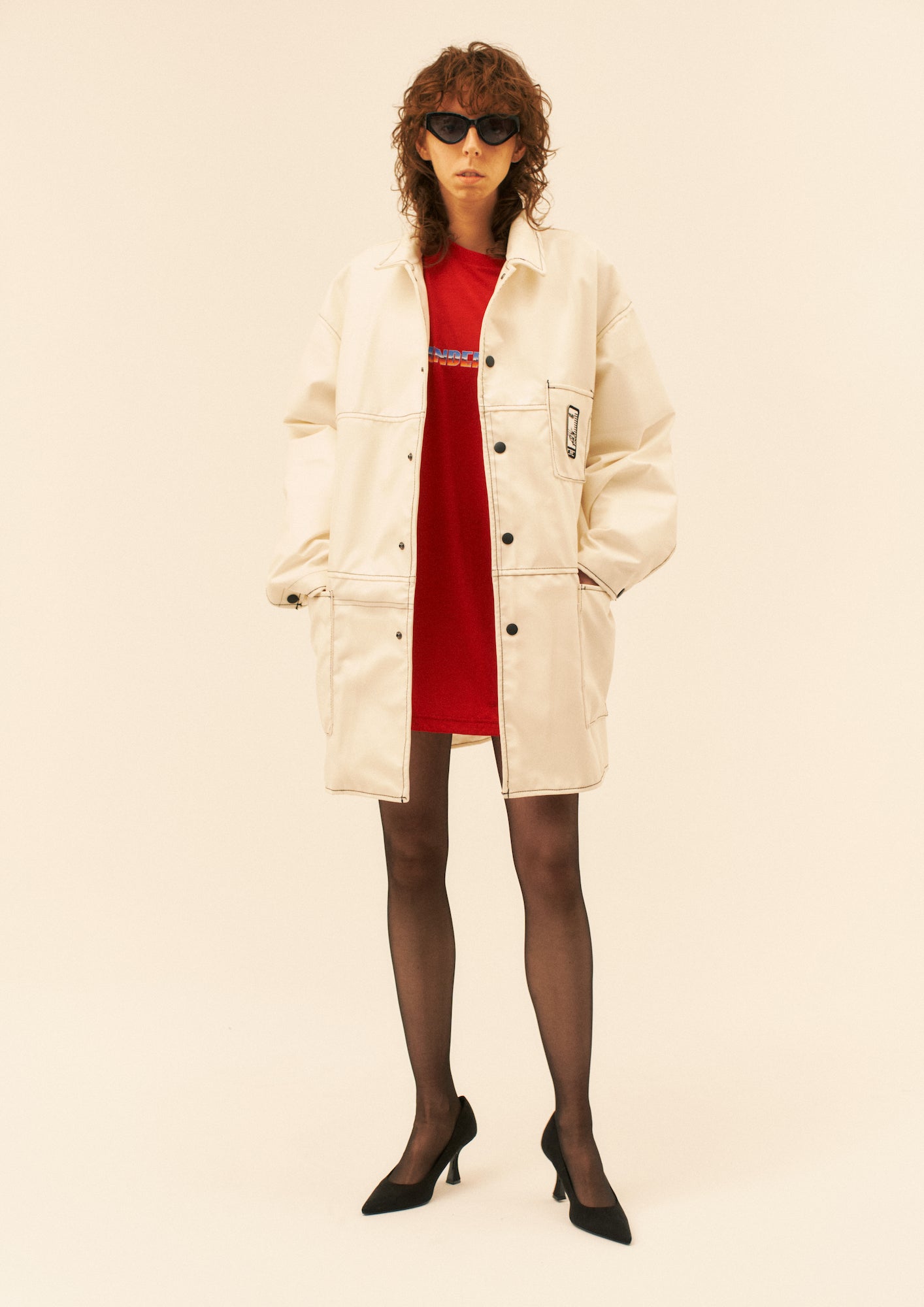 UNIQUENESS BORN THROUGH LIMITATION
制約から生まれたユニークネス。
Even though we live in an era of "unlimited" creativity in fashion design and material technology, the fashion industry has been oversaturated for decades.

Of course, it's always a nice thing to up-cycle waste for the environment... Fashion designers might say that using up-cycled materials is limiting for creativity, but we believe that limitation is our strength – in fact – it's our main source for creative inspiration.


アイデアは全て出し尽くされた。
そんな風に言う人々がいます。

廃棄物を洋服にするなんて無茶だ。
制約が多すぎる。
そう言う人々もいます。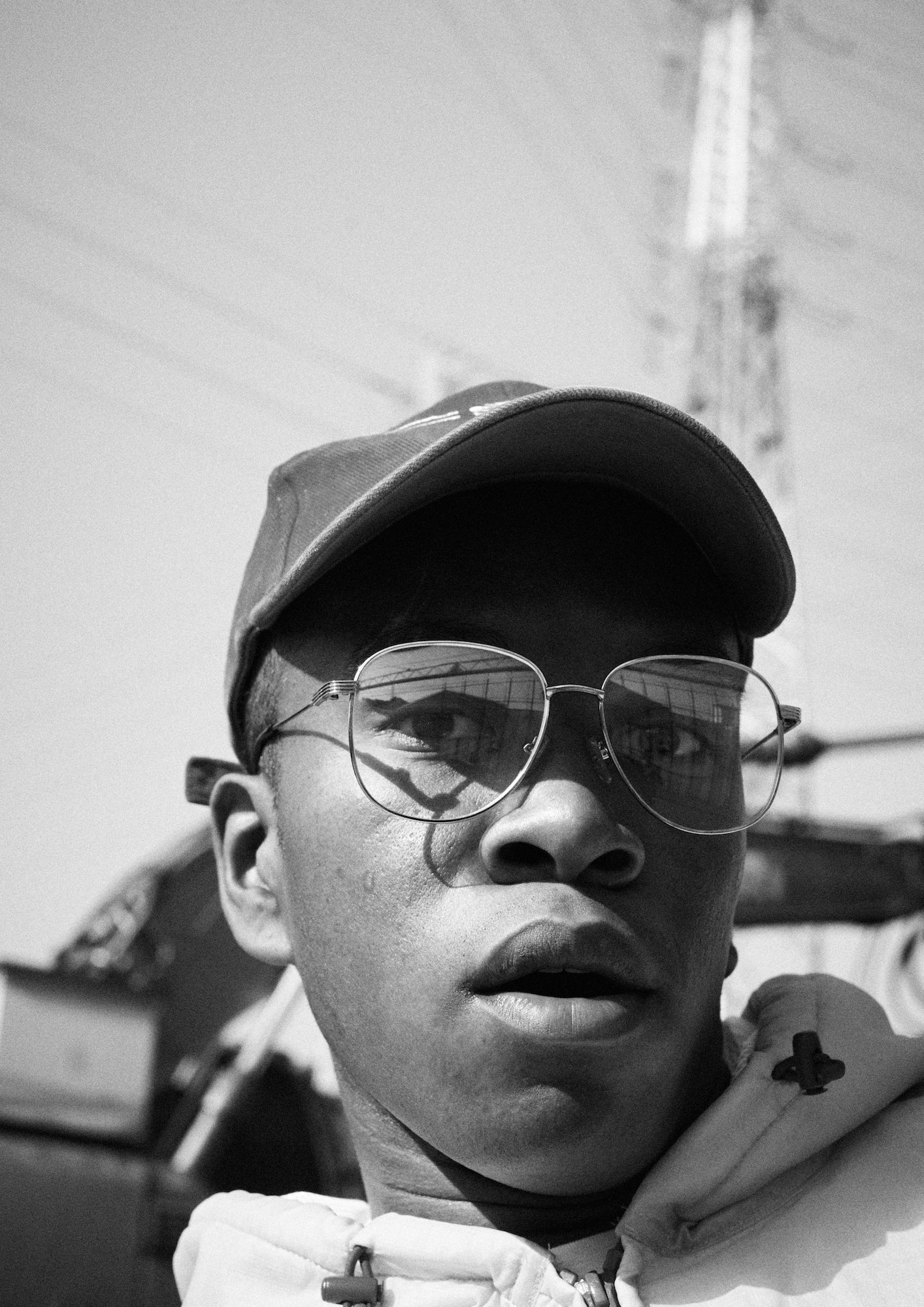 We believe that up-cycling is going to be a game changer for design.
All waste materials in the world have their own beauty, and most of them were made for functional reasons, which adds to their uniqueness.

Sometimes they are tough, sometimes they are light and sometimes have colors that really pop.

We wanna give them another life as high-end street wear.

しかし私達はその"制約"こそがクリエイティビティの源となると信じています。
廃棄となる素材はそれぞれ独自の美しさを持ち、元を辿れば何らかの目的に沿って設計された高度な機能を持ちます。
時に強く、時に軽く、カラーも人の目を引くものばかり。

そう、アップサイクルはファッションのゲームチェンジャーとなるのです。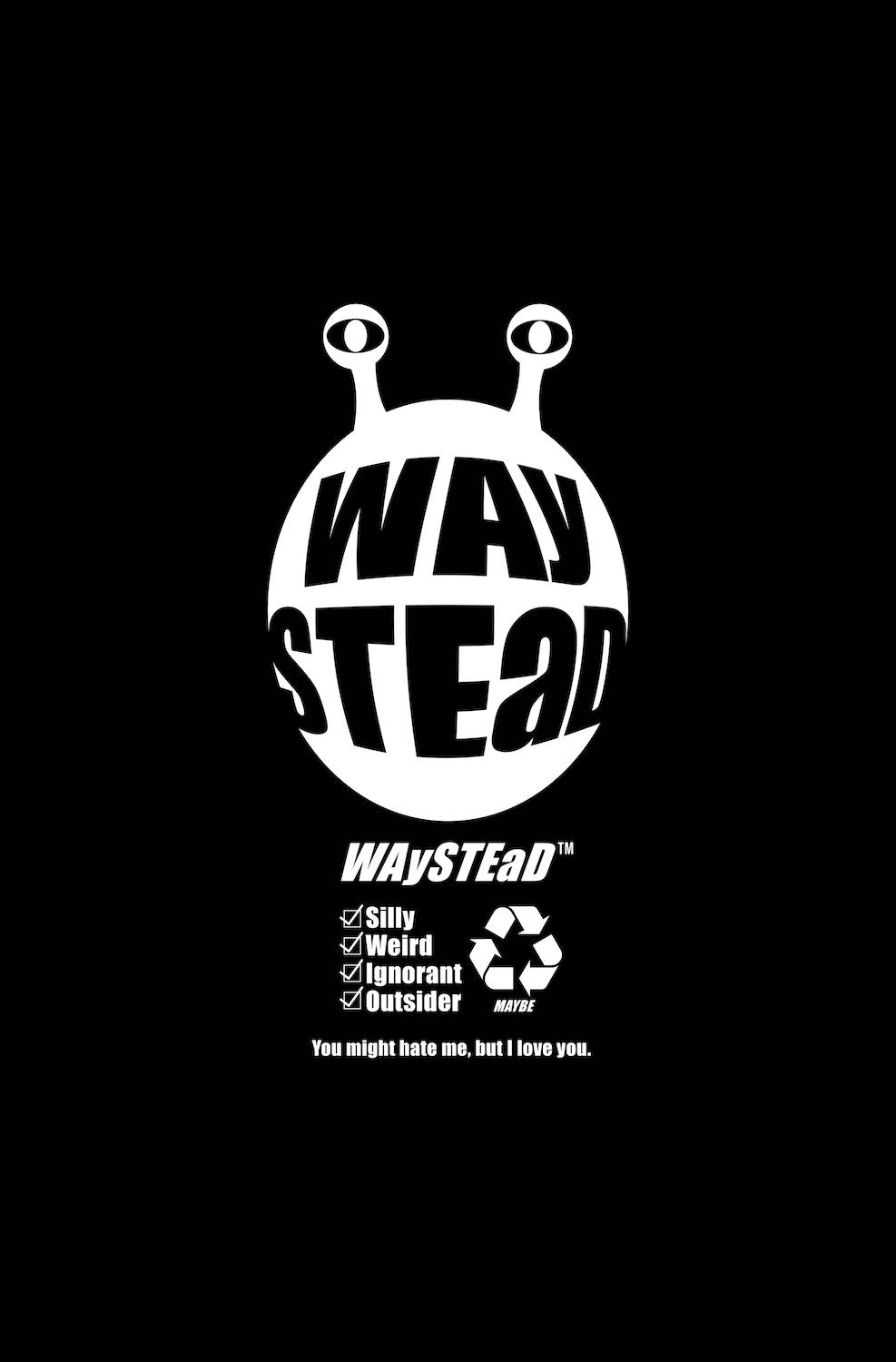 WE KNOW WE ARE ALL INCOMPLETE
みんな不完全。
Do we look silly?
Do we look weird?
Do we look ignorant?
Do we look like outsiders?
Yes - we do.
People sometimes hesitate to take action out of fear of
criticism.
And yet once action is taken, it feels like they are gonna be immediately forced to behave perfectly according to the action they took.


WAySTEaD (ウェイステッド)
Waste (ごみ / 浪費) + Way (方法) + Stead (代わり) を組み合わせた造語。
ブランドアイデンティティにある
Silly (馬鹿で)
Weird (変で)
Ignorant (無知な)
Outsider (よそ者)
は完璧主義に陥りがちな、環境や社会への取り組みに関して、もっと気軽な一歩を踏めるような世の中にしたいという願いを込めて、自らを表現したものです。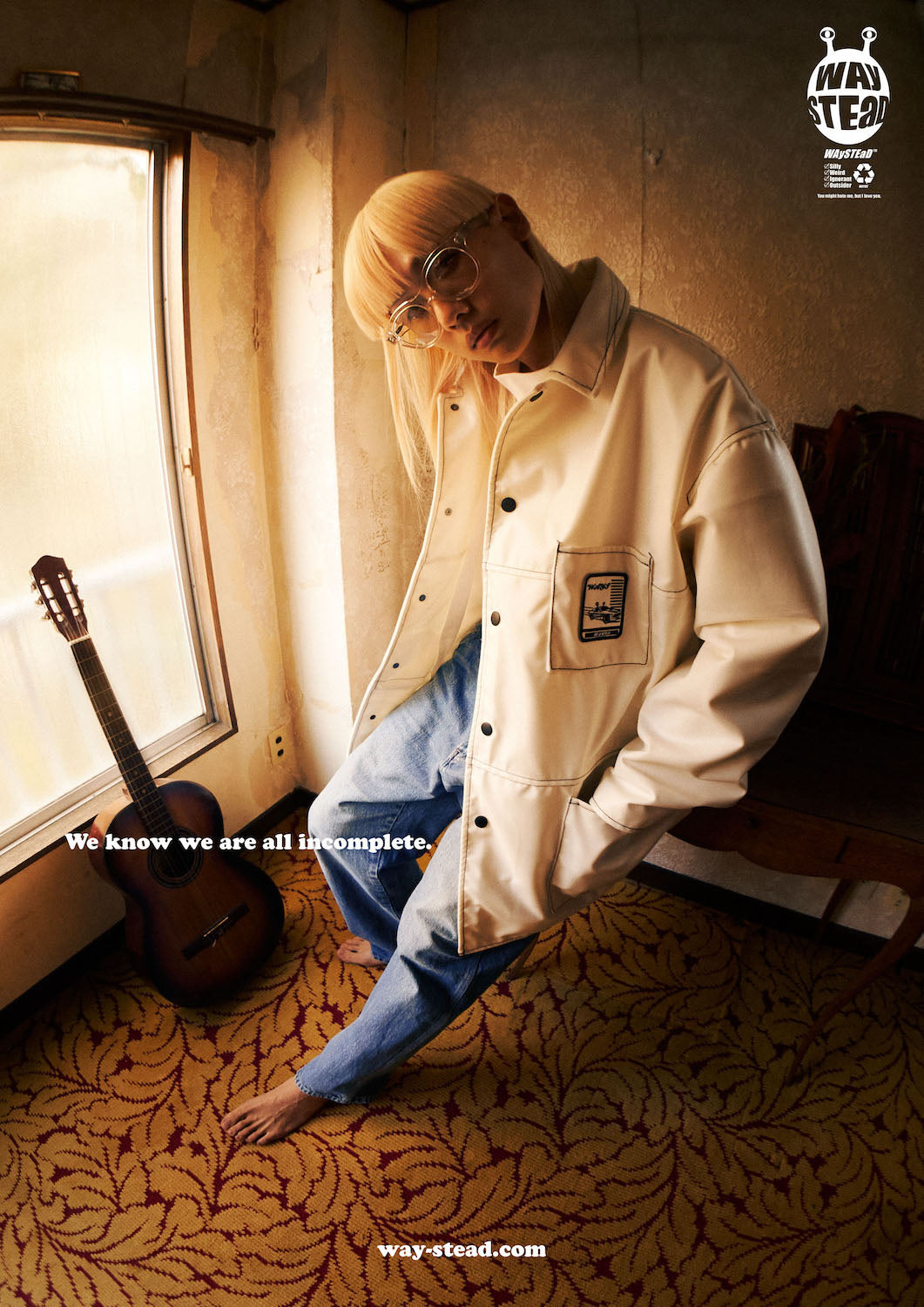 We know we are not that perfect from the beginning.
We might use eco-bags one day and drink plastic bottled water on another.
Or drive an EV on one day and dance in front of a fireplace on another.
It's alright.
The important thing is to think and take a small step forward.
We embrace imperfection and put that effort into our brand's
identity.

エコバッグの中にプラスチックボトルが入っているあなたを誰かが責めるかもしれない。
電気自動車に乗るあなたはもう世界を航空機で旅することは出来ないかもしれない。
ひとたびソーシャルメディアで社会的な意見を述べようものなら過去の粗捜しをされる。

そんな世界で私達は生きたくありません。

私達は皆不完全であり、それを意識的に受け止める必要があります。
小さな一歩が踏み出せたならそれでひとまず良いのです。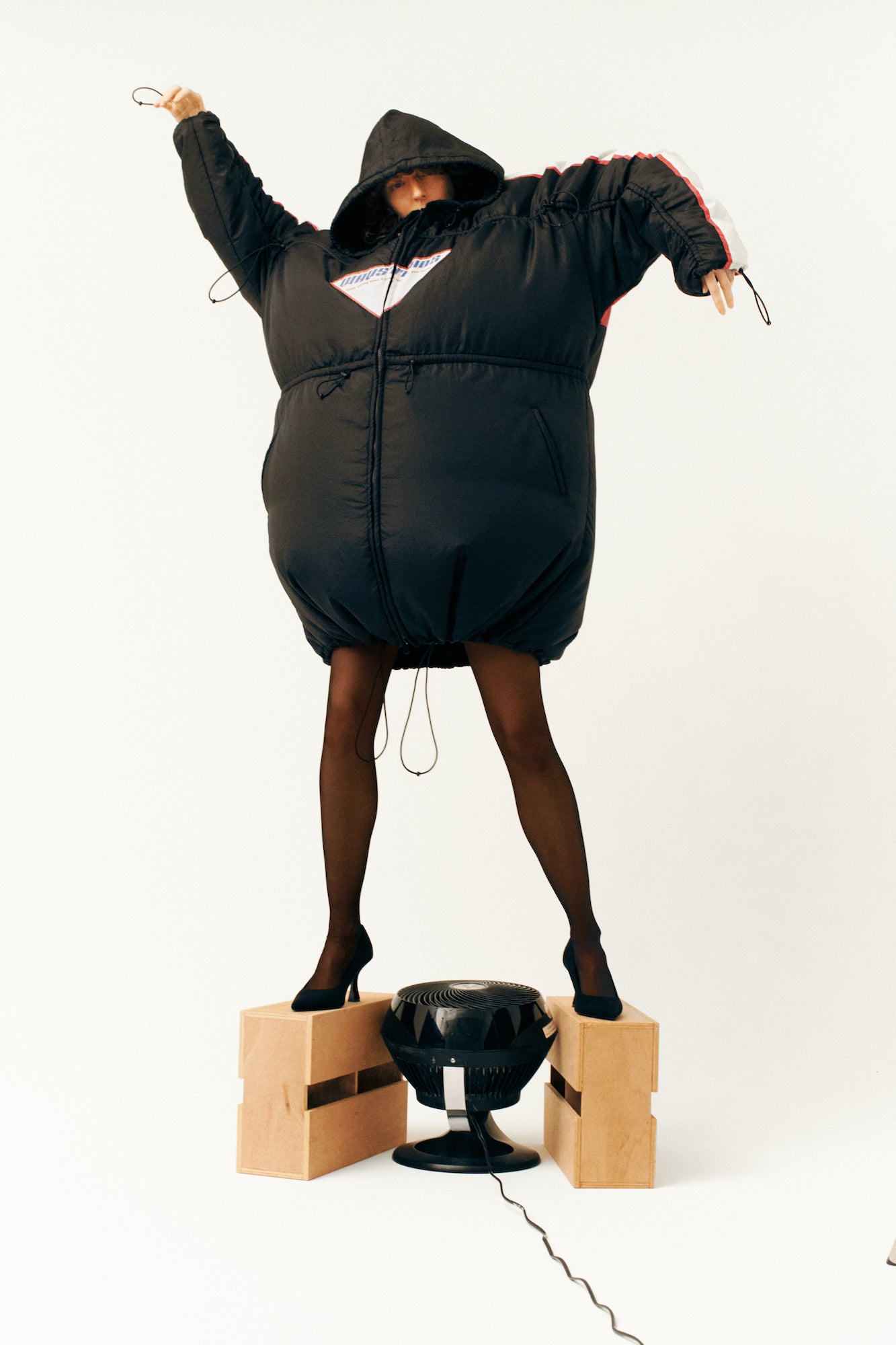 LOVE FOR MASS PRODUCTS FROM 80S / 90S
80s 90sの大量生産&大量消費社会が遺した 美 へ愛を込めて。
Can you feel our big love for 80s/90s mass products?
Making stuff with recycled / up-cycled stuff is almost like rebelling against mass production / consumption society – and yet we have the utmost respect for its beauty.
Ethically we are going forward from that era, but preserving the aesthetic at the same time.



アップサイクルのプロダクトを生み出すことは一見、以前の大量生産大量消費社会を根底から否定するアクションのように思われるかもしれません。
しかし私達はそこから生まれた 美 に最大限の敬意を払っています。
もちろん行動指針は相反するものかもしれませんが、この美意識は失われるべきではないと私達は考えます。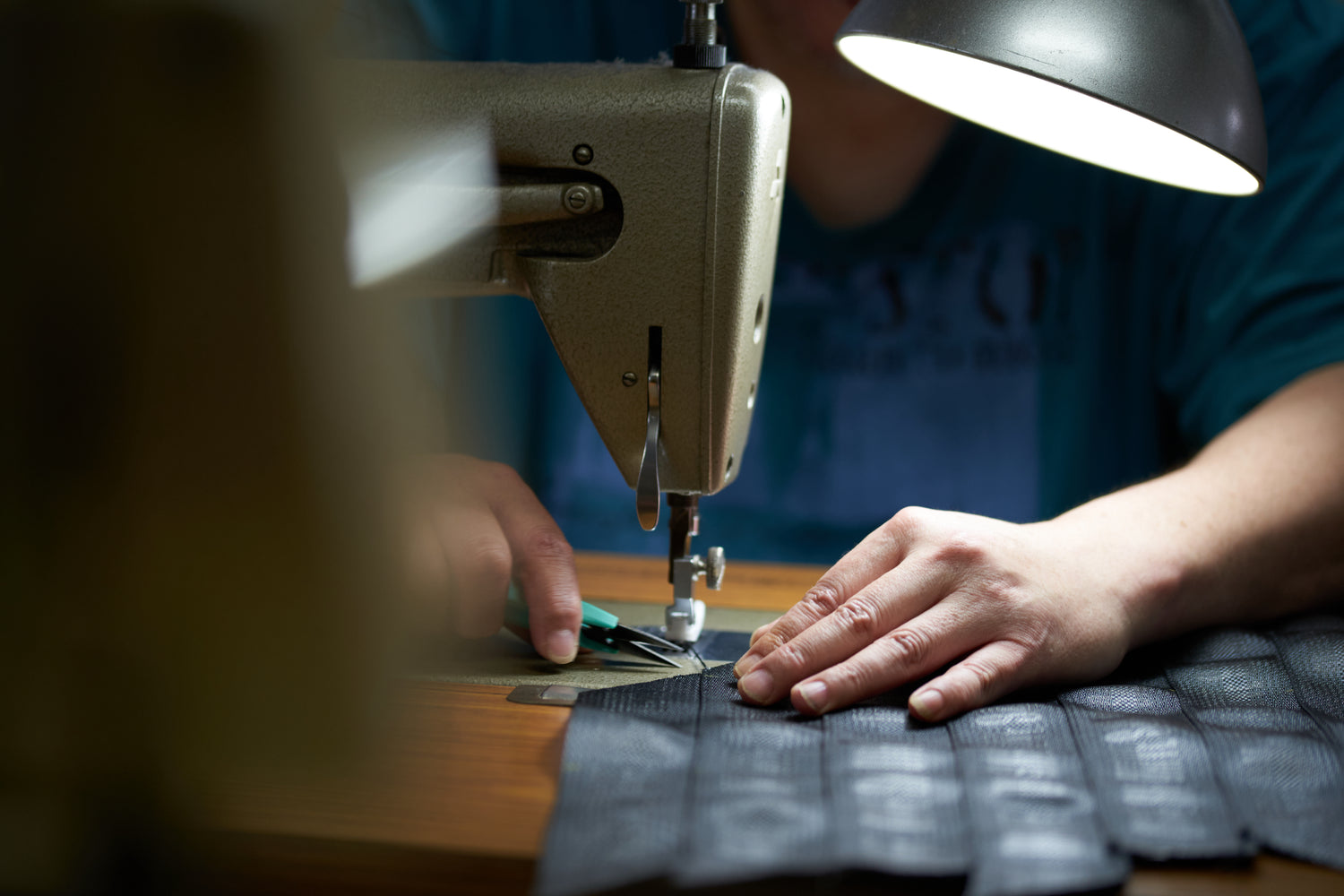 JAPANESE CRAFTSMANSHIP
日本のクラフツマンシップ。
All our products are entirely made in Japan and supported by Japanese craftsmanship.
Just like a crazy kid, some of the materials are actually really hard to control.
Sometimes they are too stiff - sometimes they are unprintable.
For this reason we have strong partnerships with multiple Japanese craftsmen to help the materials grow up to become cool designs.

Utilizing domestic production helps us implement a pre-order based system.



私達のコレクションは全てメイドインジャパンです。
私達がアップサイクルする廃棄素材は、本当に気分屋で手のかかる子供のようです。
時にそれらはあまりにも堅牢で、プリントも簡単には乗りません。

私達は複数の頼れる日本のクラフツマンたちのサポートにより、これらの素材に新たな生命を吹き込むことが出来ます。

過剰生産を防ぐプリオーダーシステムも彼らの存在あってこそです。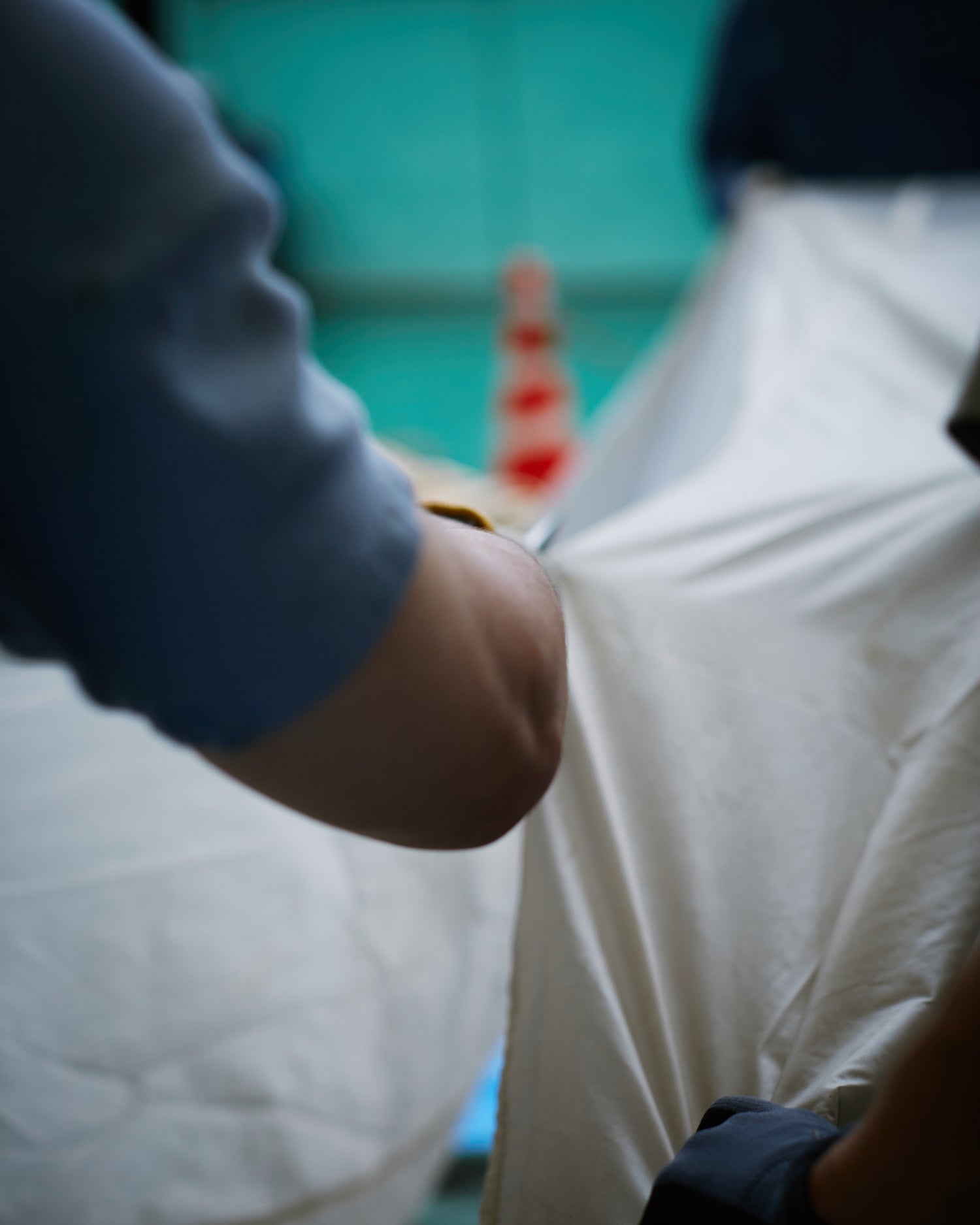 PRE-ORDER BASED PRODUCTION
待てば待つほど愛おしくなる。
With "the longer you dream, the harder you love" as our motto - we implement a pre-order based production system to avoid over
production.
For this reason we ask you to be patient until the dream lands in your hands.

We start accepting pre-orders at the beginning of the month
and close at the end of the month – delivering to you within one month or so from the closing order day.



私達はプロダクトの過剰生産と廃棄を防ぐため、一部を除きプリオーダー制を採用しています。
オーダーの翌日にお手元に届くような便利さはありませんが、待ち焦がれた分だけプロダクトを大切にしていただければ私達は嬉しいです。